Pictures From the Shelby Armory, Fall, 1998
Thanks to Floor Finisher Tommy Ridge for the use of his digital camera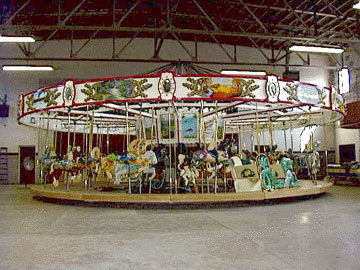 The Cleveland Lumber Carrousel Floor Platform is a beautiful solid wood deck made of white oak. It was sanded and finished with a penetrating oil by Ridge Floor Sanding Co. of Casar. Tommy and Peggy Ridge and their daughter Christie Spangler sanded the new wood and rubbed in the oil finish which will not wear like a surface finish. The upkeep will be easy as well. Thanks especially to Garland Johnson and the folks at Cleveland Lumber Co for their contributions to the carrousel. project.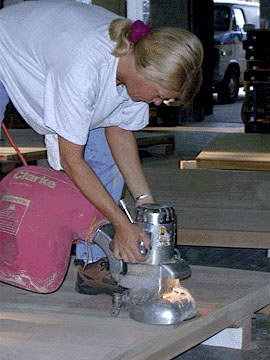 Peggy Ridge details the edges. and Tommy Ridge pours up some oil for the finishing touches.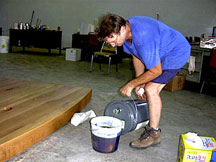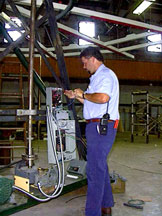 Robert Weaver wires the motor and drive controls.
Tommy Bowling installs new brass sleeves.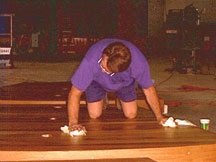 Man, that floor's looking good!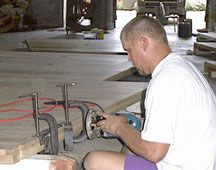 Chris Beason works on the platform locking system.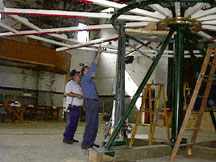 Horace Weaver pointing out a detail to Tommy Bowling.

More on the re-assembly of the Merry-Go-Round



Return to Carrousel Home Page